8 tags
I call this "The Coaching Session"
Sometimes when they're in there, I swear I hear howling. For Sale on eBay
7 tags
Deerpressed
A tragideer.
7 tags
Happy Mother's Day, all you Mommas
Because everyone has a mother!
7 tags
I'm feeling all romantical.
Puking rainbows is hard.
11 tags
Pan's Labyrinth
 This is a 5x7 postcard which will shortly be finding it's way to Washington.  I drew it at work on my lunch break, I hope she likes it!
10 tags
Bee-fore and Afterrrr ACEO Mini Art
I made a joke!  Hee hee! Here's another before and after in honour of Earth Day!  Woot!  The "After" is for sale on Ebay if anyone's interested.  Right here: Bee Girl I'm giving this a try.  I don't want to flog everything but art supplies is expensives.
9 tags
Something new...
Not sure where I"m going with this one.  I always worry I will fuck it up and it will be lost, lost forever!
7 tags
Big Bug Postcard
I like my bugs big and pretty like a rainboooooooowwww.  Not quite done  yet, this is sort of a "before".  I'm not sure when I'll get it done, as my head is killing me.
8 tags
Bird
A little bird for my friend's daughter, she made me a drawing too!
6 tags
Before and After
A rough idea and then my final thingy.  Brussel sprouts are deadly, yo.
9 tags
Sick, sick, sick.
This Nyquil is killing me.  I swear I'm seeing in 3-D.
9 tags
8 tags
Egg Bats Do Exist
Here's an egg bat dropping off the goods.  You thought I was joking right? Egg Bats are not a joke. Pfffft.
8 tags
A careless splotch!
Here's a little sketch I've drawn out for colouring tomorrow.  I have pretty much promised my entire team that I would draw them something, because I'm an idiot, that's why.  I don't mind really, it gives me practice but I always get nervous giving drawings away because I know not every one of them is going to be good and I don't want people to be disappointed. ...
9 tags
I can totally do Easter
I think it was widely believed that I could not embrace the pastel goodness that comes with Easter.  Telling people I was going to decorate my house with egg-bats probably didn't help that perception.  At any rate, I drew a pink bunny to prove them all wrong!  But the bunny looks maniacal, so they were partly right.
7 tags
Dreamscape
Comes in candy flavour.
2 tags
Everything is Whimsical!
After doing enough art trades you start to come across a lot of whimsical stuff.  Birds, robots, flowers, you name it.  I'm going to ask for a whimsical dick.  Someone draw me a dick with whimsy!
10 tags
Lucha Libre Masks
For a swap.  Some before and after.  I had fun with Mr. Mushroom head.  I started out all serious and then sort of slid into downright silly on my last card.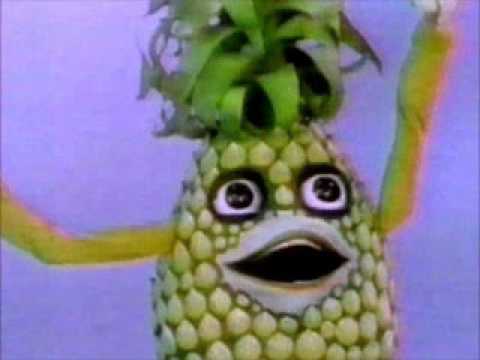 7 tags
L'ananas
Are you down with the Téléfrancais? This got cut off at the bottom.  I had seen this quote online.  It read, "All the French I know I learned from a pineapple."
7 tags
I need to draw flowers.  My brain has other ideas.  It's had too many days off, I fear.
9 tags
Butterfly Insanity
A little before and after.  I had actually called the card complete but after a while, it started to bug me.  So I drew a flower.  And that flower needed another flower…and it sort of snowballed on me!!  Anyhow, I like it.  It's badass. 
7 tags
I like big skulls and I cannot lie.
I do.  For real.
6 tags
Eating pork rinds, contemplating life's mysteries.  Somewhat thankful and despondent.  It's a weird mix. Bob the blob tells me not to worry, it'll all work out in the end.  He's a clever blob.
We auctioned off our memories in the absence of a...
"Being crazy isn't enough."
– Dr. Seuss
6 tags
What's in my Sketchbook?
I thought it would be fun to post my unfinished work here.  This week, I mostly drew skeletons.  I did some other stuff but this was the only one I hadn't coloured yet.  It's all naked.
7 tags
4 tags
7 tags
7 tags
6 tags
7 tags
8 tags
5 tags
8 tags
7 tags
5 tags
9 tags
7 tags
8 tags
8 tags
9 tags